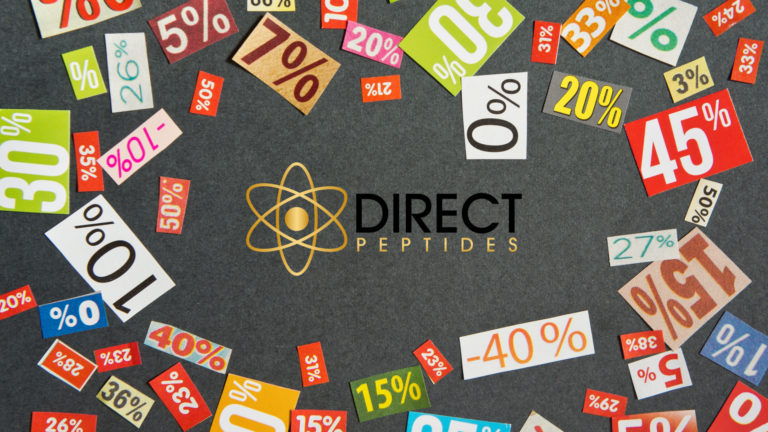 Direct Peptides Promotions
1st time order discount
We offer 10% discount for all customers on first time orders.
When going through the checkout process please add the code '1storder' and the 10% discount is applied.
Bulk discount
Buy 10 get 10% discount – This applies to all research vials (not consumables)
FREE Delivery
Spend over £200.00 and get UK and International delivery free of charge.
Wholesale
If you are looking at purchasing a high quantity of research peptides then contact us for the best deal.
Ongoing deals
Check out our facebook page for daily offers and promotions. Like our page today.
Click here to see all products | /shop/

DISCLAIMER: We do not supply peptides to Any individual under the age of 18. You must be a licensed and qualified healthcare practitioner. Our team of dedicated professionals are committed to providing an extensive range of products used in the process of medical research by responsible trained and professional individuals. All products listed on this website (https://direct-peptides.com) and provided through Direct Peptides are intended for medical research purposes only. Direct Peptides does not encourage or promote the use of any of these products in a personal capacity (i.e. human consumption), nor are the products intended to be used as a drug, stimulant or for use in any food products.